The Good News and the People Making it Happen
Happy New Year! 2023 gets started with a bang and I am looking forward to bringing you MOR of the "Good News and the people making it Happen."
January brings freezing cold outside and warm fuzzy feelings inside after spending the holidays with family and friends. As the years seem to be flying by we should all remember to "breath" and enjoy each other's company. Even my smart watch keeps telling me to "breath" and a new message of "Take a minute to be Mindful".
This edition brings lots of advice from experts to start the new year and we hope you enjoy reading the Healthy Beautiful content from skin to finances and even nutrition for your pets! We will continue this trend into February so be sure to come back next month for more.
Progress in NEA continues to amaze us with so many improvements to our quality of life through new trails, farmer's markets, parks and more. It is refreshing to see the efforts being made to provide resources that our citizens want and need. We all work hard and are busier than ever so having activities that we use to have to travel for is a great thing. These are also the assets that are looked at when others are making decisions on where to establish their careers and families. Read about Jonesboro and Paragould's progress and what is in the works for 2023.
And as always, Thank you for helping us bring you "the Good News", please tell our advertisers you learned of them in the pages of Premiere Magazine so we can keep the good news flowing!
-Dina Mason, Publisher
[email protected]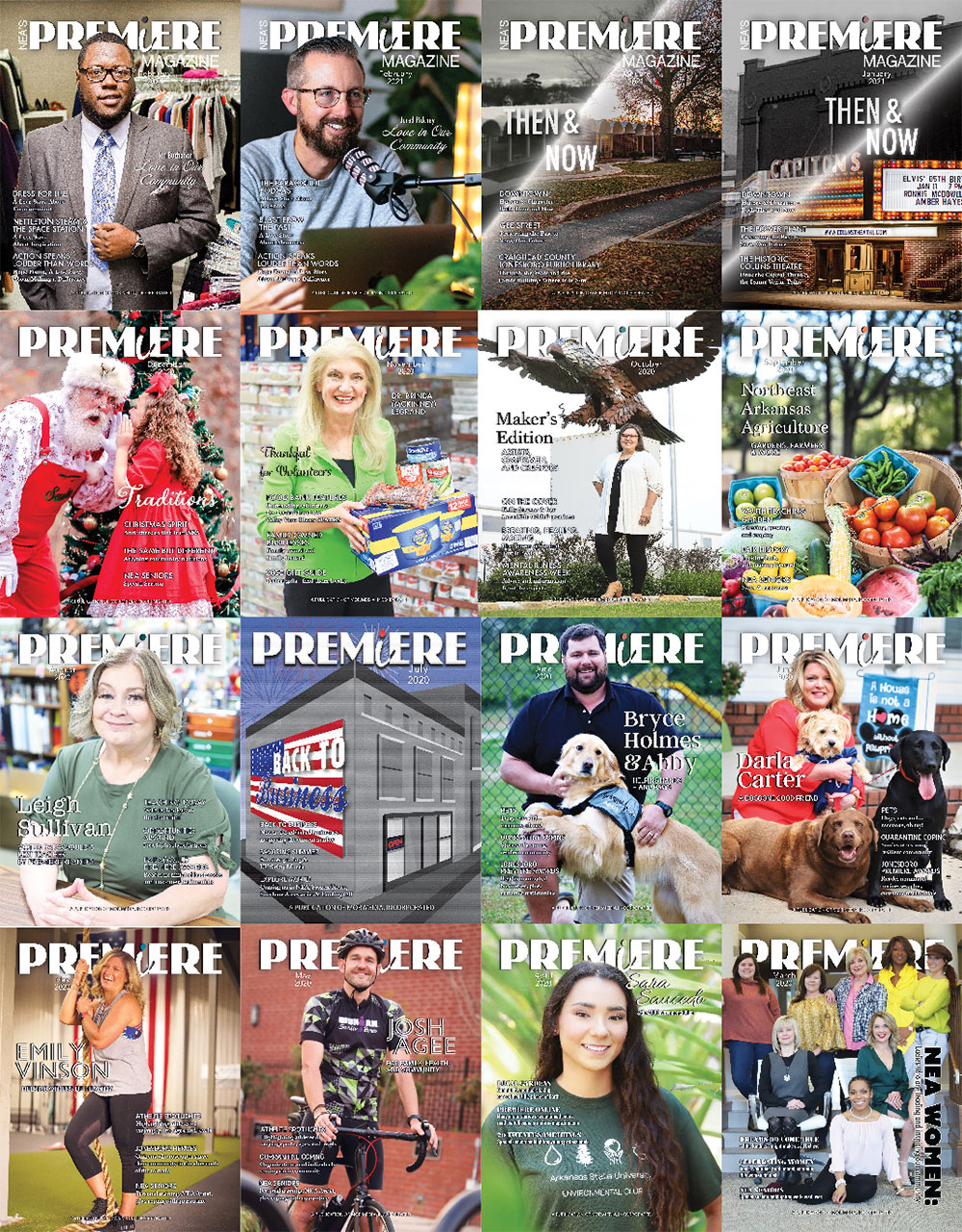 Northeast Arkansas' Community Magazine
We look for stories about people serving their community in both big and small ways in hopes that these stories inspire others to do good, too. We also cover local events and share information about upcoming opportunities. We include stories from Paragould, Jonesboro, and surrounding areas.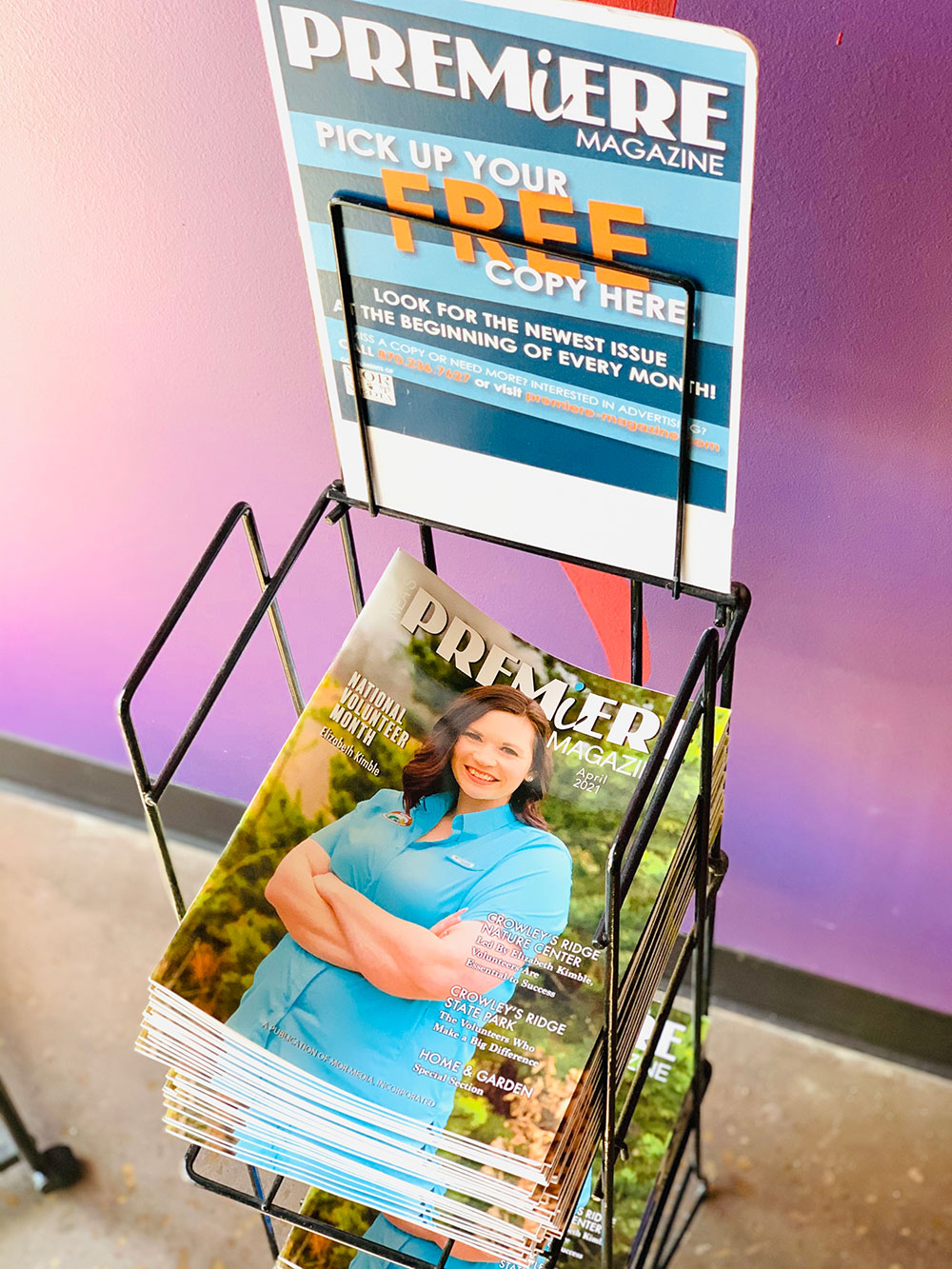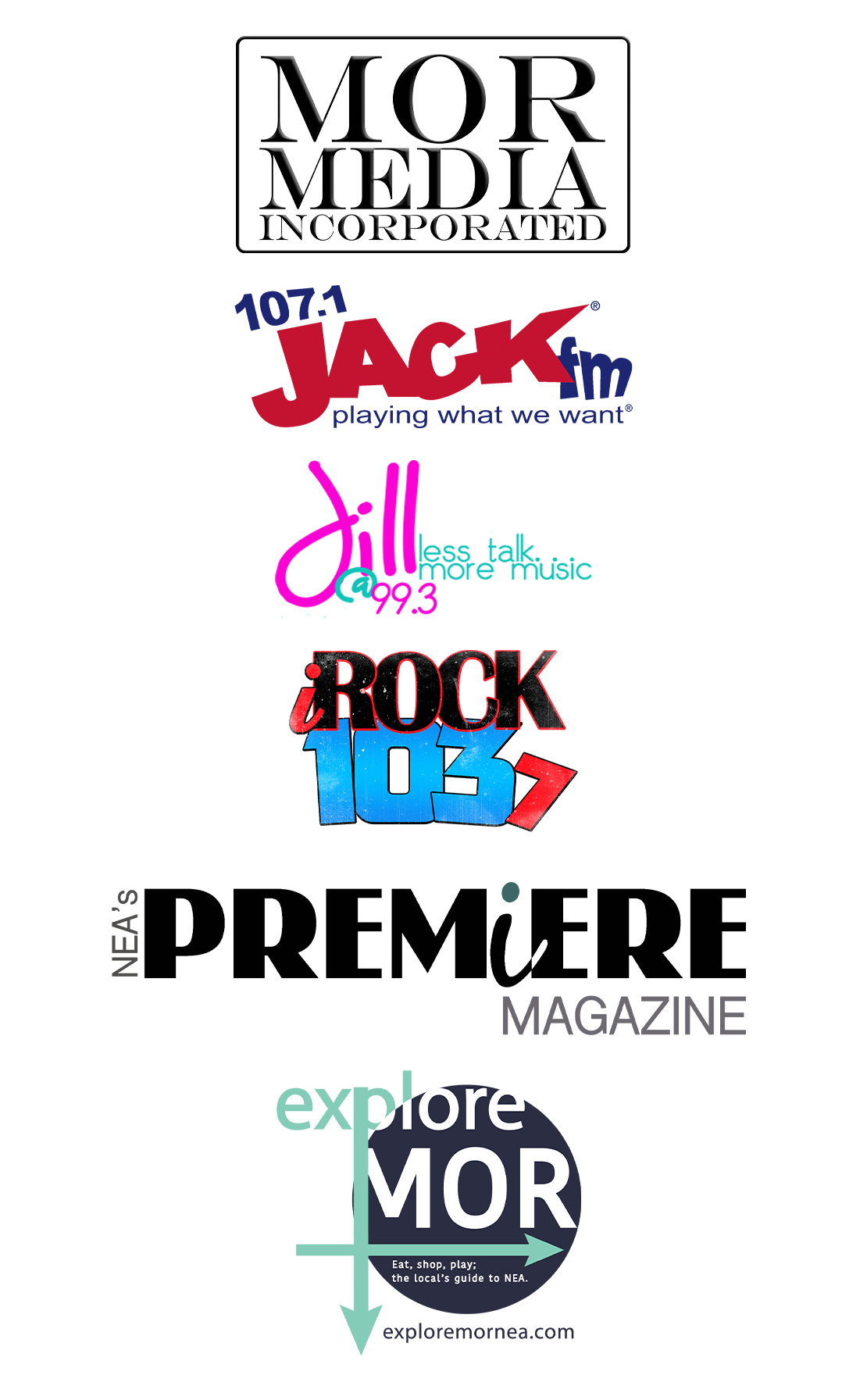 MOR Media Radio, Publishing, and Digital. Doing MOR(e) for your business.
RADIO
Our parent company also encompasses three radio stations: Jack, Jill and iRock.
PUBLISHING
That's us! Premiere is a monthly publication delivered on or by the first of each month.
DIGITAL
A website curated to help people keep up with what's happening, where, and when, Explore MOR is the local's guide to NEA and our "sister" publication.
Sign up for our newsletter and get the good news delivered straight to you.

Plus, see it before it hits the stands.
Sign Up Today!

Never Miss an Issue
Signup for our newsletter and get the good news
deliviered straight to you.
Plus, see it before it hits the stands.