The Good News and the People Making it Happen
June is a very busy time for all, and we are no exception! But I like to say "good busy, busy good" because business is "good" when we are "good busy."
So, as I make the extra effort to be involved and be at everything I think MOR MEDIA should attend, I am encouraged to see others who make the extra effort to get involved to better their communities. From Earth Day clean-up to the NEA 1K for Habitat for Humanities, efforts are made by those who believe and "DO" instead of complain and say, "I'm not doing that."
As I looked around at the new NEA 1K event I was extremely proud to see Paragould and Jonesboro come together and raise money for the newly merged NEA Habitat for Humanities. I beamed with more pride when I looked around and saw so many of our featured 30 Under 40 honorees doing what they are honored for -- contributing to the betterment of their communities!
When I was in that bracket – I know, you are surprised I'm over 40, right? -- I remember thinking I'm never going to be that older nay-saying person it seemed I came up against every time I thought I had a great idea. From "that's not how we have done it" to "that can't be done here," I'm pretty sure I could list you at least five that have been accomplished in NEA because my under 40 group didn't just complain — we worked and came up with pathways to make things happen … usually not as quickly as we would like but I see the work paying off now and I know these under 40 movers and shakers will keep working and will see the progress they created over time.
We all owe them, at the very least, encouragement, and I hope we offer them that and a hand up at any opportunity we can.
Thank you for helping MOR MEDIA, Inc. continue to bring the Good News and the People Making it Happen!"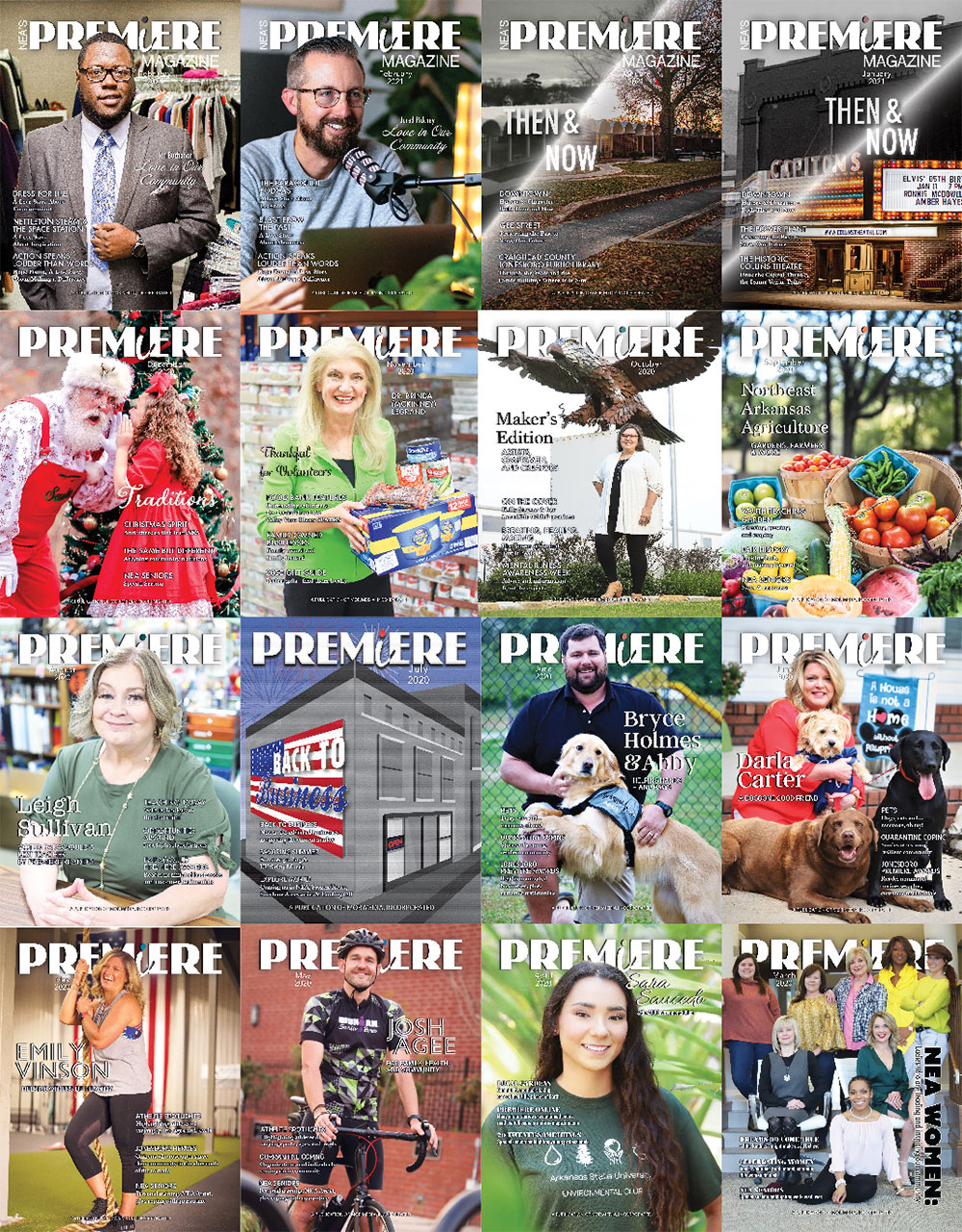 Northeast Arkansas' Community Magazine
We look for stories about people serving their community in both big and small ways in hopes that these stories inspire others to do good, too. We also cover local events and share information about upcoming opportunities. We include stories from Paragould, Jonesboro, and surrounding areas.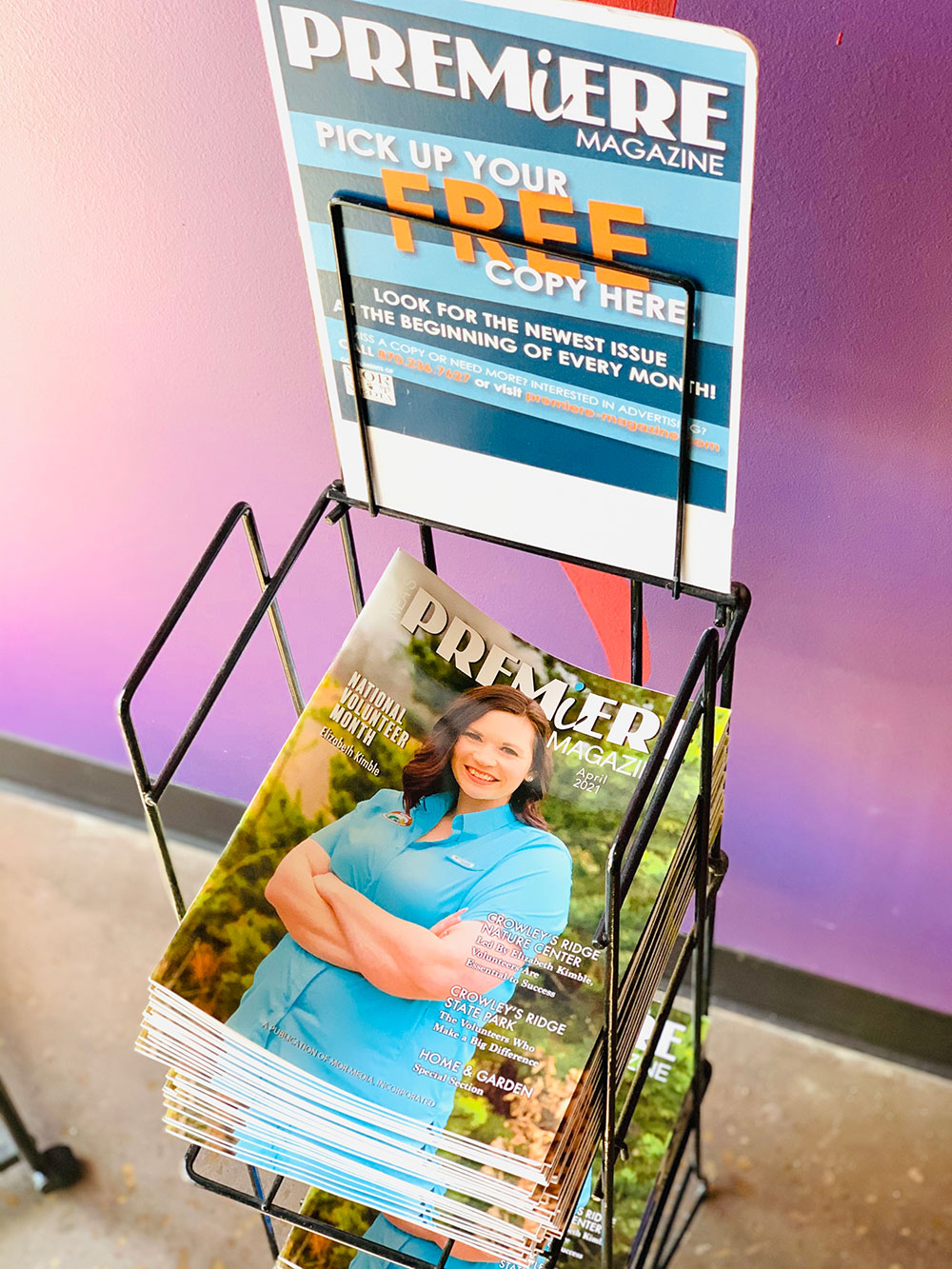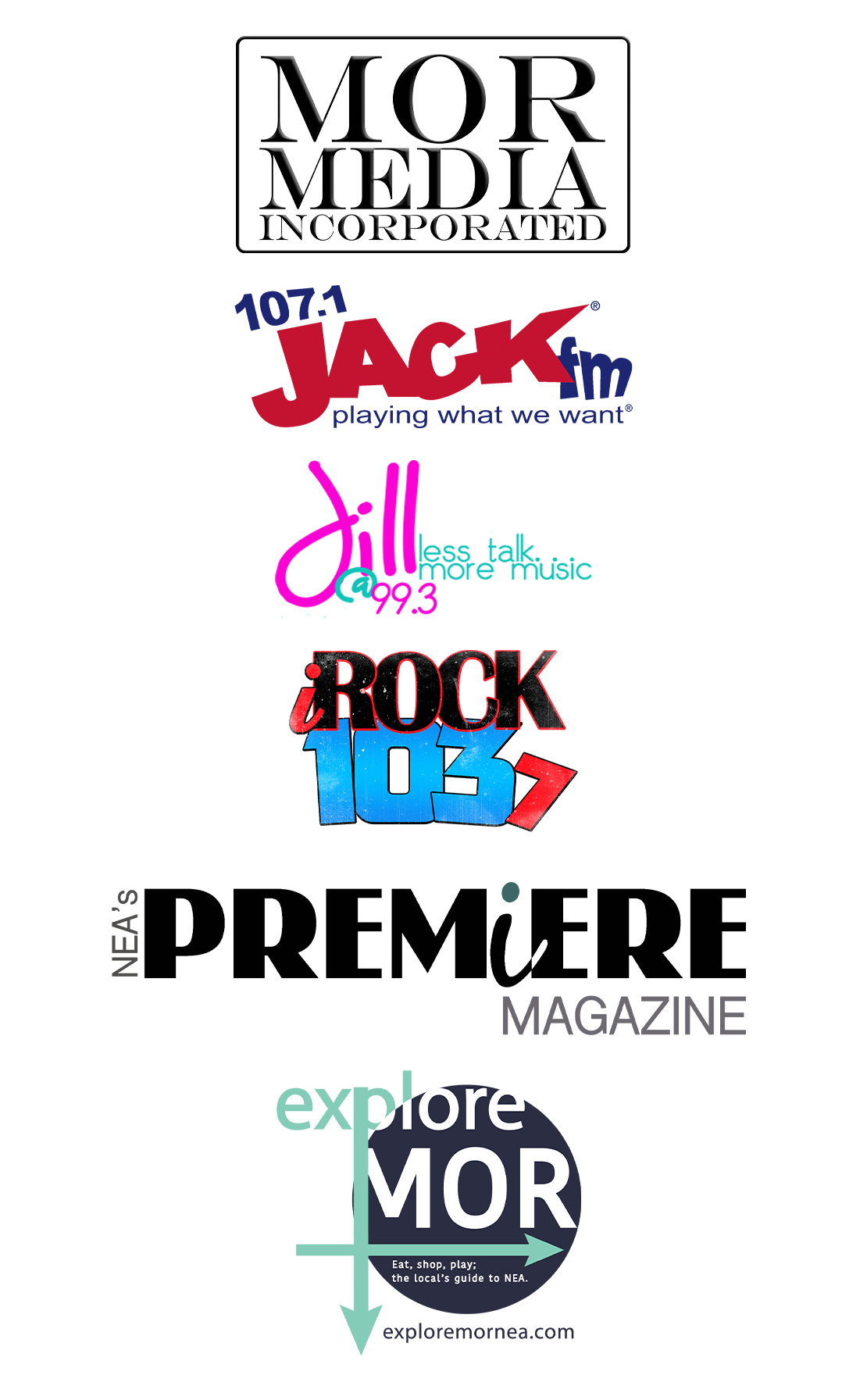 MOR Media Radio, Publishing, and Digital. Doing MOR(e) for your business.
RADIO
Our parent company also encompasses three radio stations: Jack, Jill and iRock.
PUBLISHING
That's us! Premiere is a monthly publication delivered on or by the first of each month.
DIGITAL
A website curated to help people keep up with what's happening, where, and when, Explore MOR is the local's guide to NEA and our "sister" publication.
Sign up for our newsletter and get the good news delivered straight to you.

Plus, see it before it hits the stands.
Sign Up Today!

Never Miss an Issue
Signup for our newsletter and get the good news
deliviered straight to you.
Plus, see it before it hits the stands.