The Good News and the People Making it Happen
WOW! Every Premiere Award season surprises me.
I am surprised that we can get all our winners their certificates, take pictures, build ads and get them all listed and to press on time! We are so proud of all our winners and look forward to referring to the list when we need goods or services -- referring Premiere NEA merchants made easy. Remember the list is archived here on our website too!
May's theme was Homesteading in NEA and, boy, did we find some great examples. Tiny, the pig from DLUX Farms, had a smile that helped us get through some tough days getting this to press. We hope you enjoy the delight as well.
From raising chickens in town to a full freezer of farm fresh meat and a pantry of home canned goods, NEA is thriving in the new world of food sourcing. These are just a small example of the locals striving to be more self-sufficient.
The rest of the issue is packed with events that have happened and those coming up to get on your calendar so you do not miss out on all the "good things" happening in Northeast Arkansas. Stay tuned to Premiere to read the history of the Paragould Meteorite and how you will have the opportunity to see it locally soon. And all the plans for the Eclipse on the Ridge - now less than a year away.
So much to do and see ... keep up the good works NEA!
-Dina Mason, Publisher
[email protected]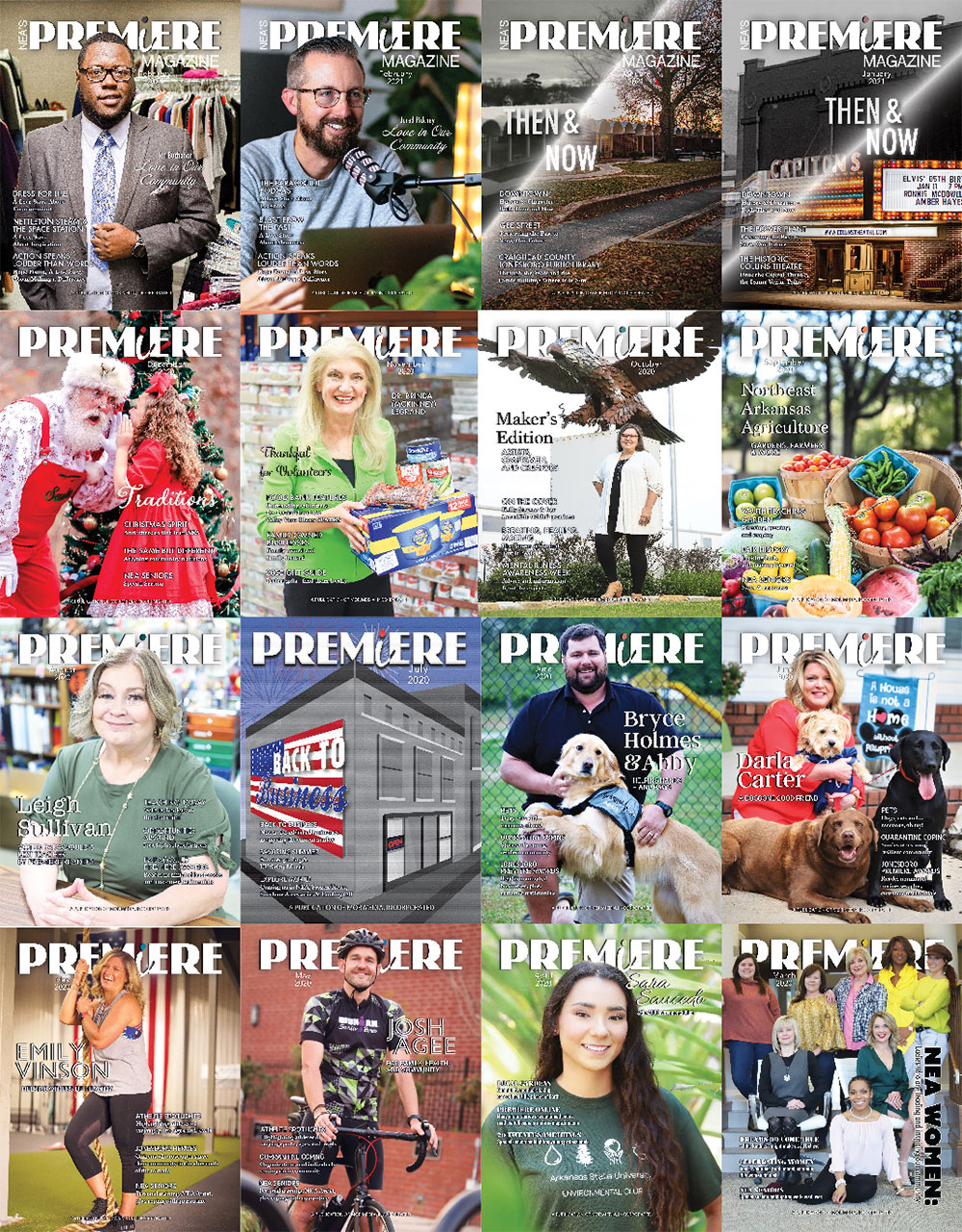 Northeast Arkansas' Community Magazine
We look for stories about people serving their community in both big and small ways in hopes that these stories inspire others to do good, too. We also cover local events and share information about upcoming opportunities. We include stories from Paragould, Jonesboro, and surrounding areas.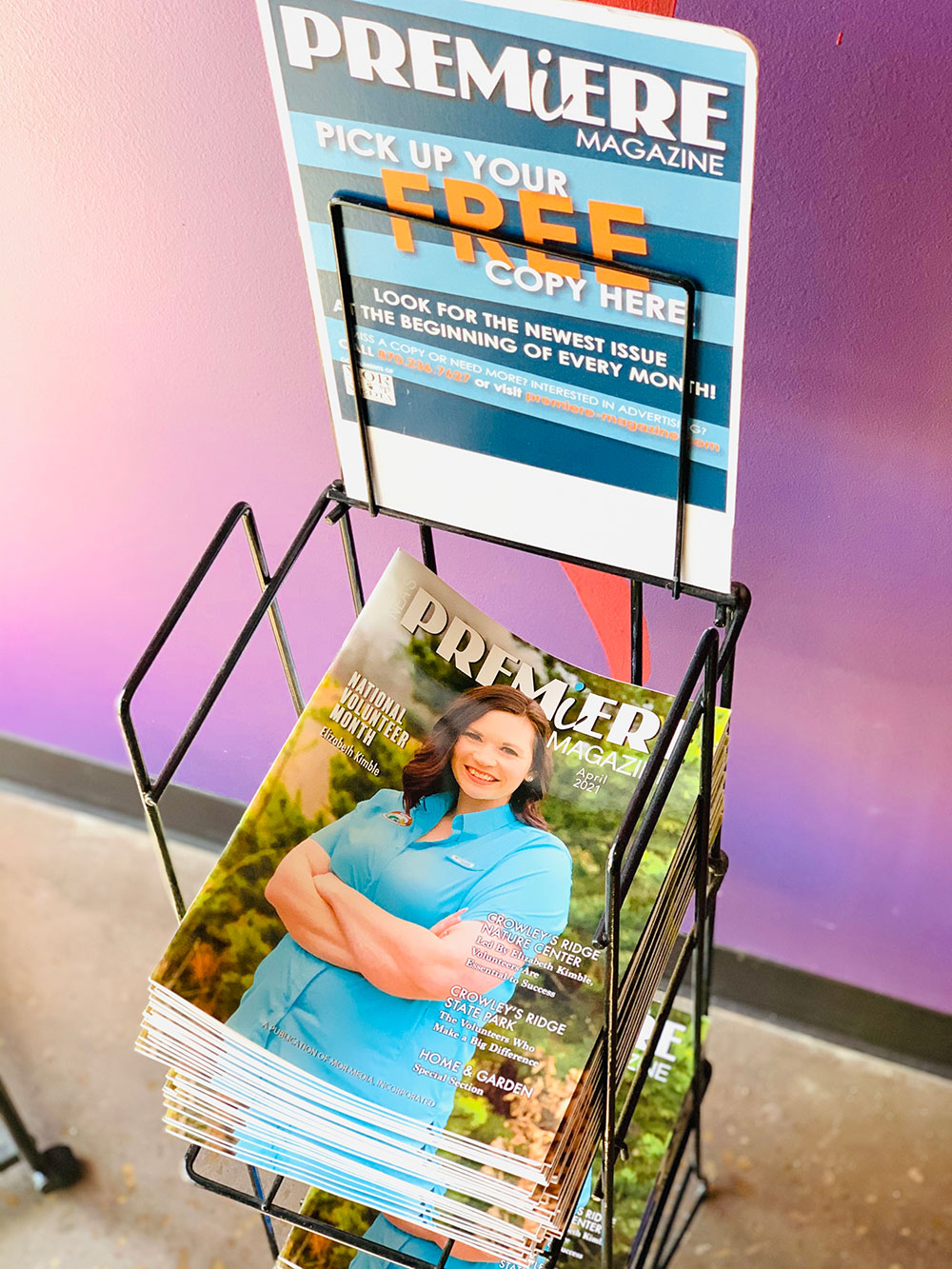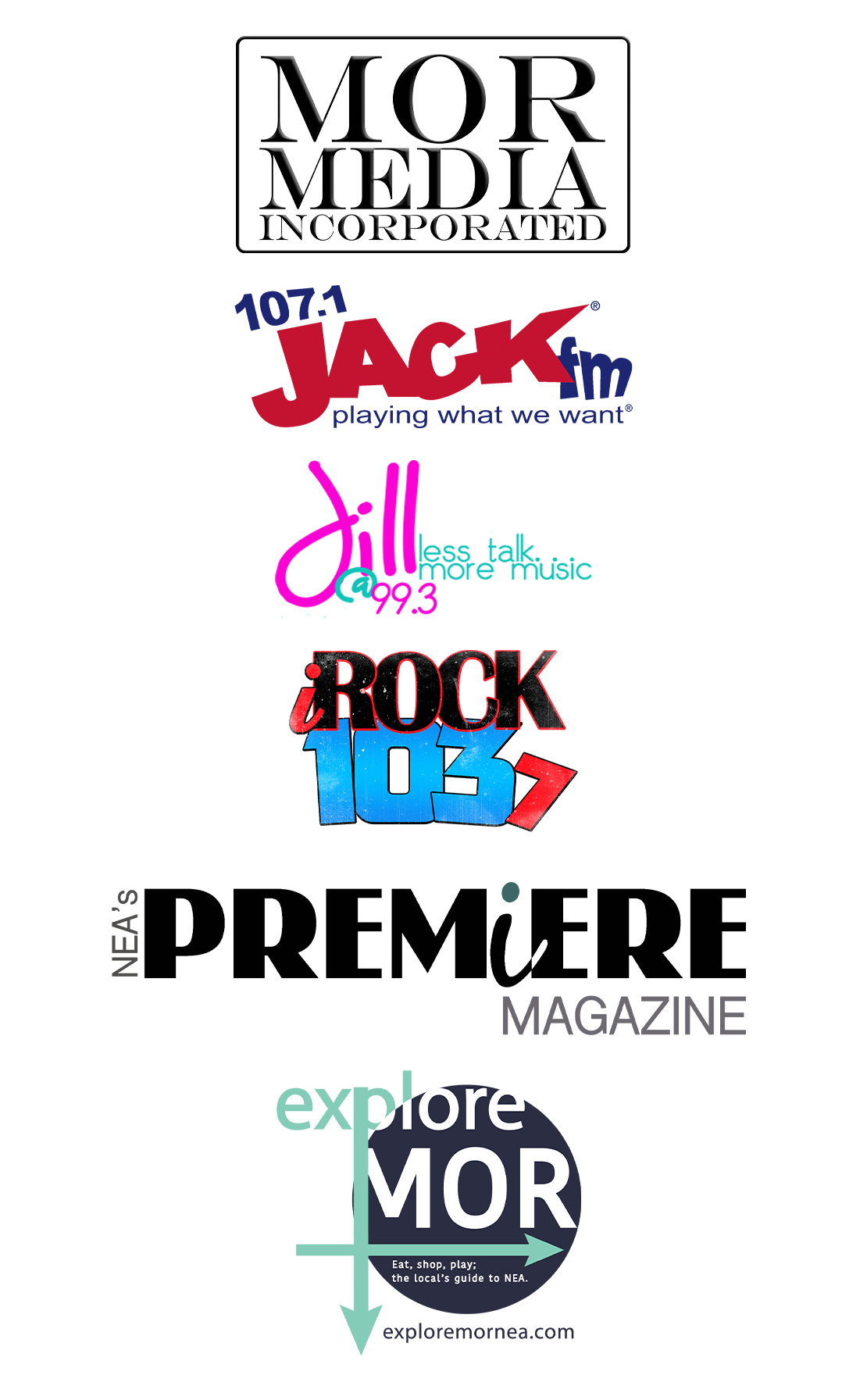 MOR Media Radio, Publishing, and Digital. Doing MOR(e) for your business.
RADIO
Our parent company also encompasses three radio stations: Jack, Jill and iRock.
PUBLISHING
That's us! Premiere is a monthly publication delivered on or by the first of each month.
DIGITAL
A website curated to help people keep up with what's happening, where, and when, Explore MOR is the local's guide to NEA and our "sister" publication.
Sign up for our newsletter and get the good news delivered straight to you.

Plus, see it before it hits the stands.
Sign Up Today!

Never Miss an Issue
Signup for our newsletter and get the good news
deliviered straight to you.
Plus, see it before it hits the stands.